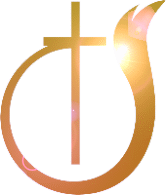 Pastor Cynthia Stanton-Porter


Her vision is very important and every soul has a worth.  Pastor Stanton-Porter believes as the word states in John 9:4 "I must work the works of him that sent me". She has served in many churches far and near.  Her ministries cover's conventions, convalescent homes, ladies retreats and prison ministry.  Her ministry spans extensively throughout many states ministering in song and word.

Pastor Stanton-Porter was employed for nearly twenty-three years at Phillips Technology, until she moved on to other levels in her life.  She has worked with the Board of Education but is currently the Pastor of the Refuge Temple Church of God in Cambridge, MD.

On August 13th 2011 Pastor Stanton-Porter married Elder Rod Porter, She has one son and one granddaughter and a great grandson. 

Pastor Stanton-Porter's former Pastor, and mother who she misses so dearly, the late honorable Rev. Hattie Stanley taught her from the old school.  One of the many lessons she will never forget is…Be Real, Stand for God and never Compromise.  To God be the Glory for the things He has done.

The choice of God is greatly anointed and brings to us the prophetic word.  Through divine favor, God has established her as a music directress and Pastor in the Church of God. Known for her dynamic evangelistic preaching style, she is very unique.  Pastor Stanton-Porter graduated from North Dorchester High School and furthered her education in typing and sign language to teach the hearing-impaired Sunday school class.  She then graduated from the World College of Theology and received her Minister's license.  Pastor Stanton later received her Pastoral License in the Church of God from the International Office in Cleveland, Tennessee. Having recieved her Bachelors degree from CWCT she is currently pursuing her Master's Degree in Divinity.

Pastor Stanton-Porter has served on the state Delmarva-DC Music Board, served as Music coordinator of the Northeast Regional Fellowship, Music coordinator of the Church of God International Black Ministries Department", was appointed to the Ladies Ministry State Board, and currently serves as a board member of the State Ministerial Care Board and a member of the Dorchester General Hospital Association.  She is also former president of the Ministerial Association Board. All this is okay she says, but the most important information you need to hear is that…I am saved, with a B.A. degree (Born Again).